Avoid shipping costs and get a 20% discount at Dragonmeet
---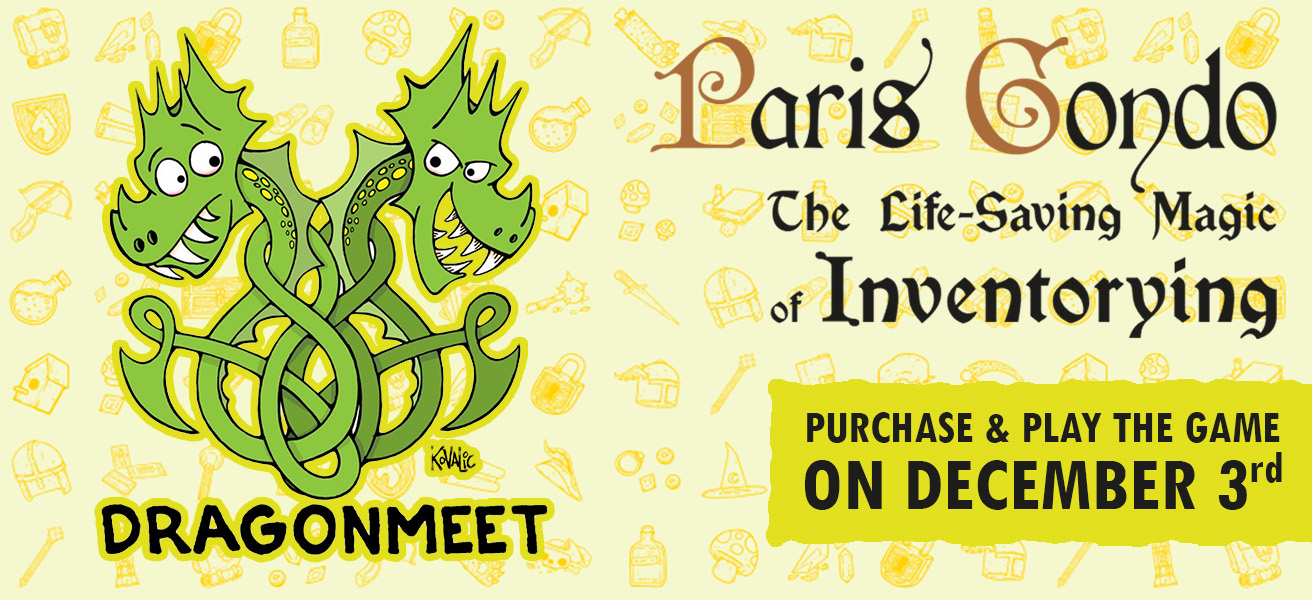 Here's an opportunity to play "Paris Gondo - The Life-Saving Magic of Inventorying" with me in person on December 3rd in London.
I will be running several sessions at London's Dragonmeet as part of the Indie Games On the Hours (IGOTH) area. There's no need to book in advance. Just head to IGOTH and enquire about the many excellent games you can join on the spot.
You can also visit the UK Indie League booth, to purchase your physical copy of the game and...
Avoid shipping costs (they don't spark joy)
Avoid shipping hurdles (no "sorry we missed you" card in your mailbox).
Take advantage of a Dragonmeet 20% discount on online prices

Rule book: £9.99
Play-aids + Adventurers card decks: £14.99
Boxset: £23.99
All physical copies include a voucher from a digital copy and access to ready-to-play tools to play the game online.
I can't wait to spark joy with you and BANISH ENCUMBRANCE FOREVER, using the brand new improved play-aids for the game.
Cheers
Kalum
Get Paris Gondo - The Life-Saving Magic of Inventorying (Text-Only Edition)